februeruri

1. thumbnails. i decide early on that big floating heads are a sure compositional win. everyone likes big floating heads.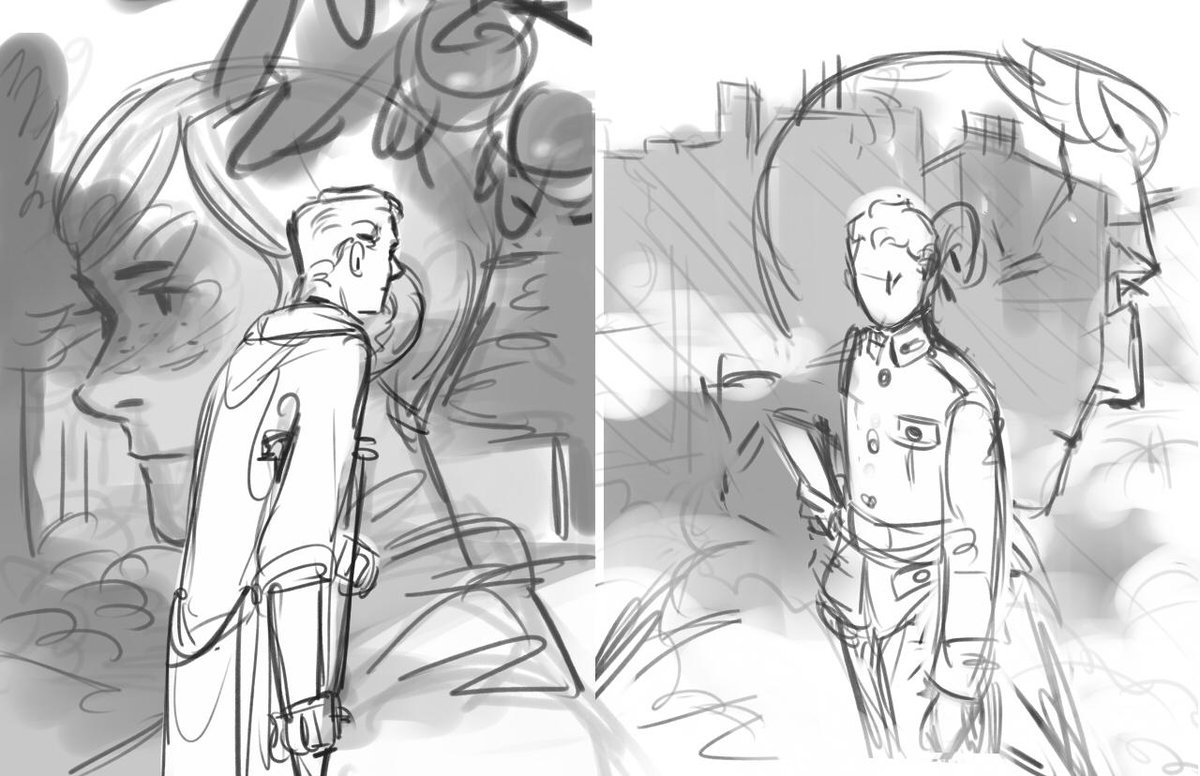 2. intermission. at this point i realize i can't draw any of the backgrounds i set myself up for. cue research (incl colour studies of two screen grabs from atonement, one of which i ended up carrying through to the final piece)




3. backgrounds. now i can draw english fields and nondescript rubble ¯\_(ツ)_/¯





4. time to add in floating heads. i erase and mist out half the backgrounds when i realize the elements in them are going to clash with the floating heads.

c'est la vie ¯\_(ツ)_/¯ ¯\_(ツ)_/¯ ¯\_(ツ)_/¯

(i also briefly consider making the heads kiss)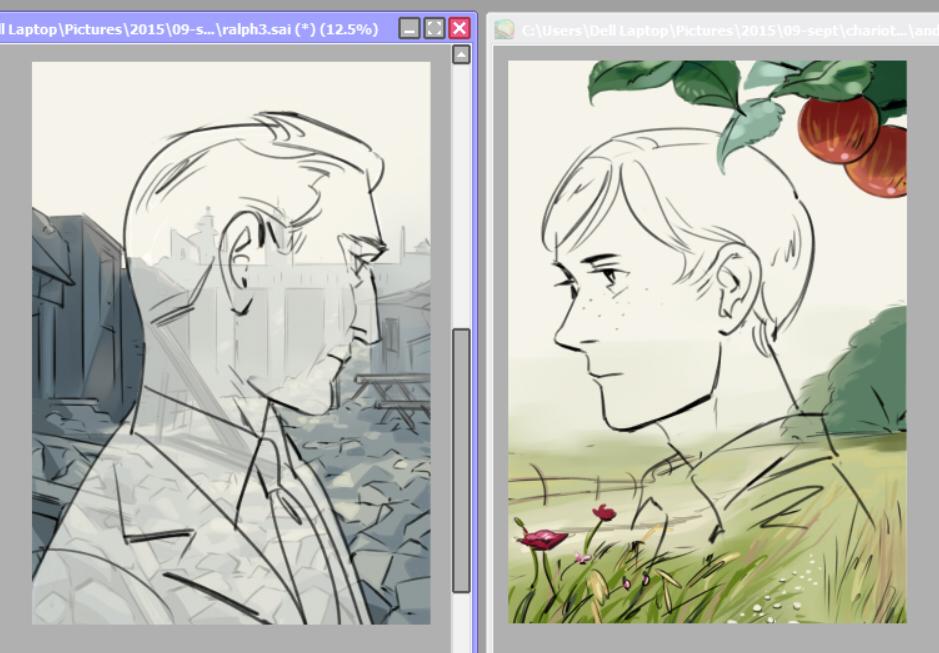 5. colour, plus lauries. (he's sort of important.)




6. text. voila!



higher-res files on my tumblr!