februeruri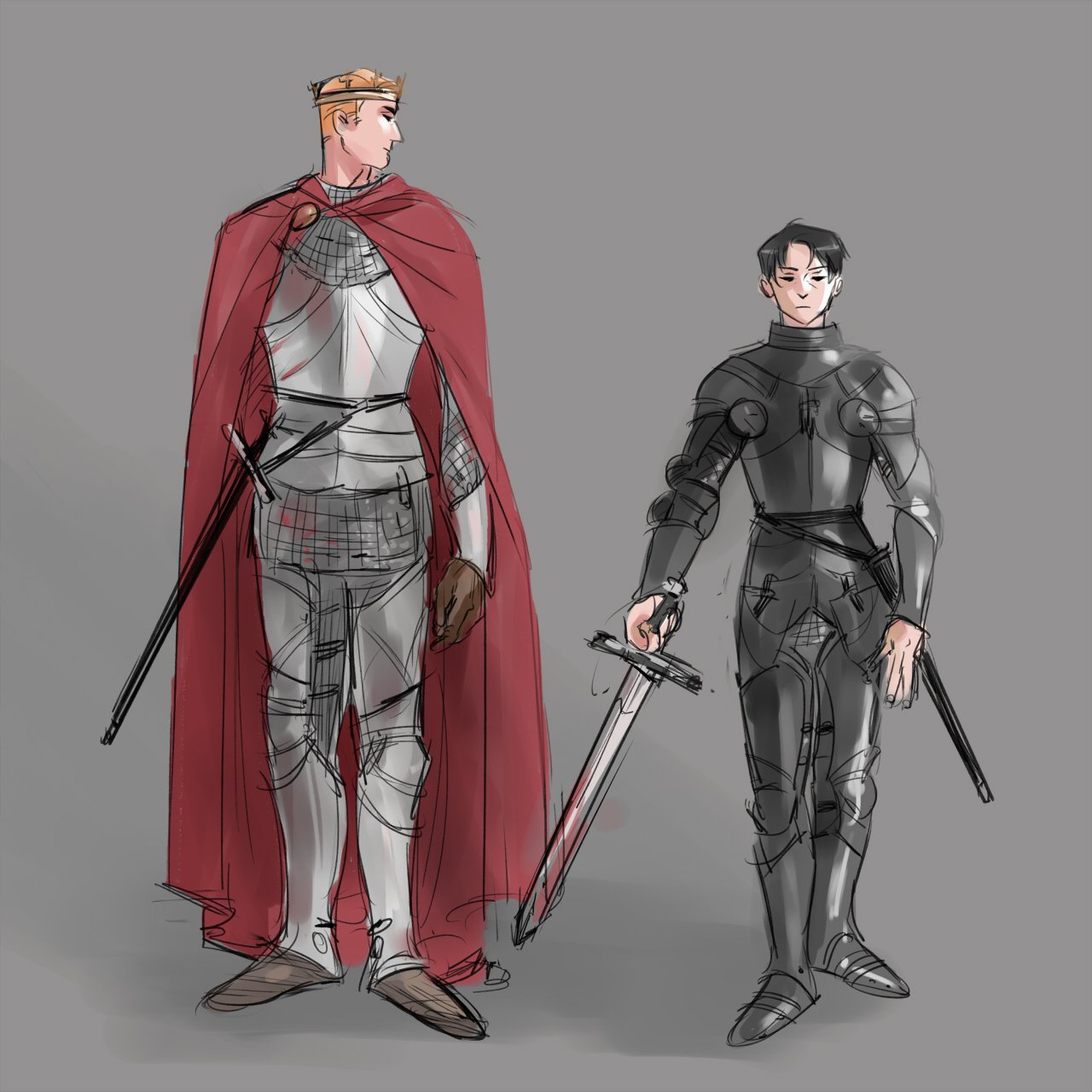 ive been mostly messing around on twitter and tumblr these days, which has resulted in me being recruited for an attack on titan fanzine.
the final illustration is under wraps until the zine comes out, but i was so pleased with how the sketches came out that i had to post them
somewhere.
it's not renault-related at all, but a 15th century plate armour AU for some anime characters is probably...........tangentially....
relevant...........!